We are pleased to announce that the Secretariat has moved to our new office House Jerusalem and held an opening ceremony on 27 August.
Representatives of our Members, including KU Leuven, family and friends attended the opening party of House Jerusalem. Our Secretary General recalled the decision fo the Board of Directors to keep the seat and Secretariat hosted by KU Leuven thanked KU Leuven for its continuous support and efforts. Gerard Govers (Vice Rector of Science, Engineering and Technology Group of KU Leuven) expressed the appreciation to have CESAER on the campus as an example of the international character of the university. Michiel Steyaert (Dean of Faculty Engineering Sciences at KU Leuven) recalled that his faculty had been strongly involved in CESAER since its establishment in 1990 and underlined that Engineering Science should stay its heart.
The new home of the Secretariat is House Jerusalem, a 170 m² building located in the picturesque leafy Arenberg Campus of KU Leuven, a short walk from our previous offices. First built in 1720 in de Mechelsestraat, it was demolished in 1920 and rebuilt in 1940 as the gatehouse to the Arenberg castle. House Jerusalem has been completely renovated to provide a brand new home and distinct identity for our association. The premises contains two offices, two meeting rooms, conference call facilities, a kitchen and two gender-neutral toilets.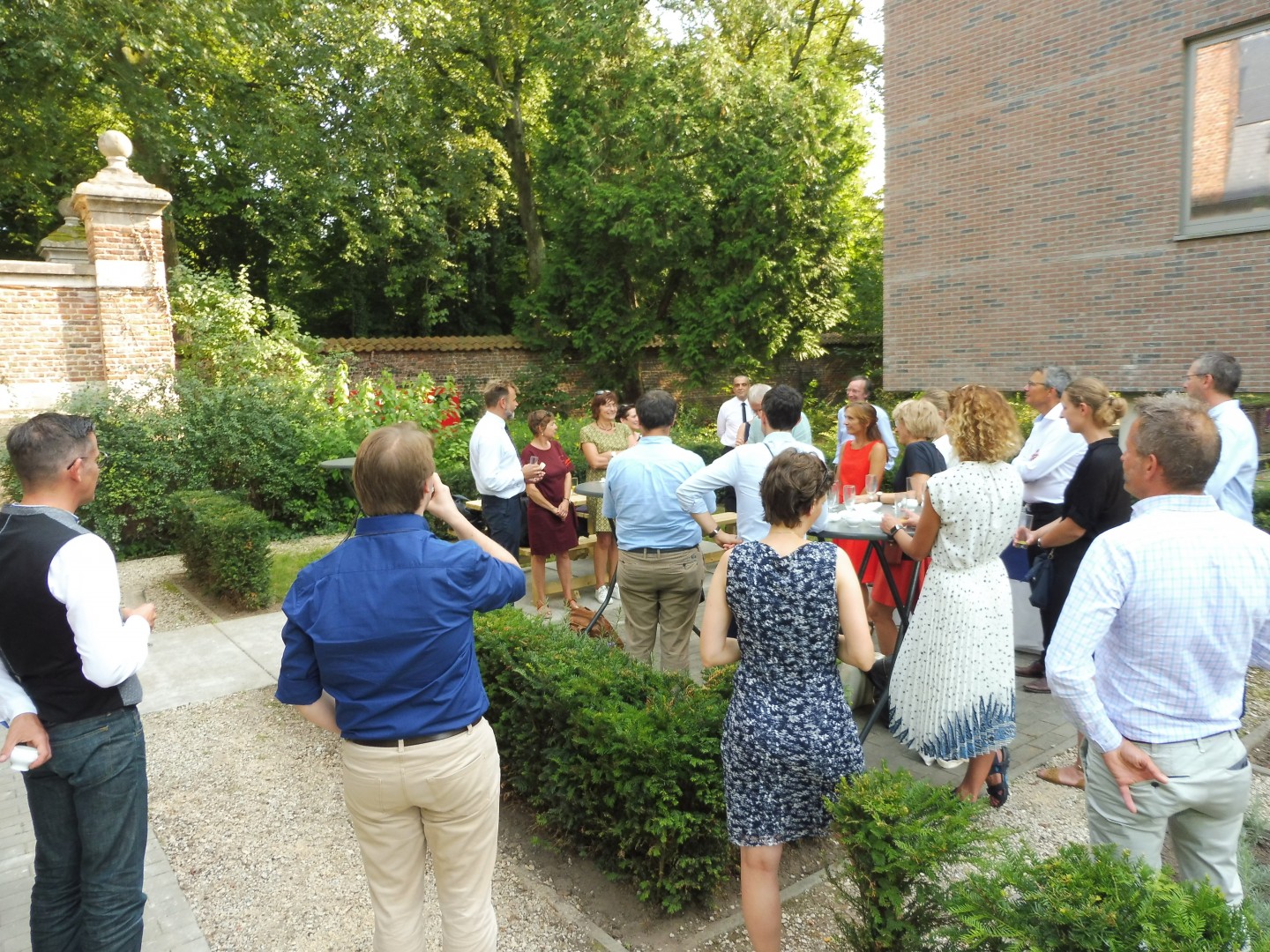 The Secretariat looks forward to welcoming you to our premises.
Anas HENAWY
Office Manager
Phone: +32 16 32 16 87 | Email info@cesaer.org